Held an online meeting with the Embassy of Panama in Japan
Held an online meeting with the Embassy of Panama in Japan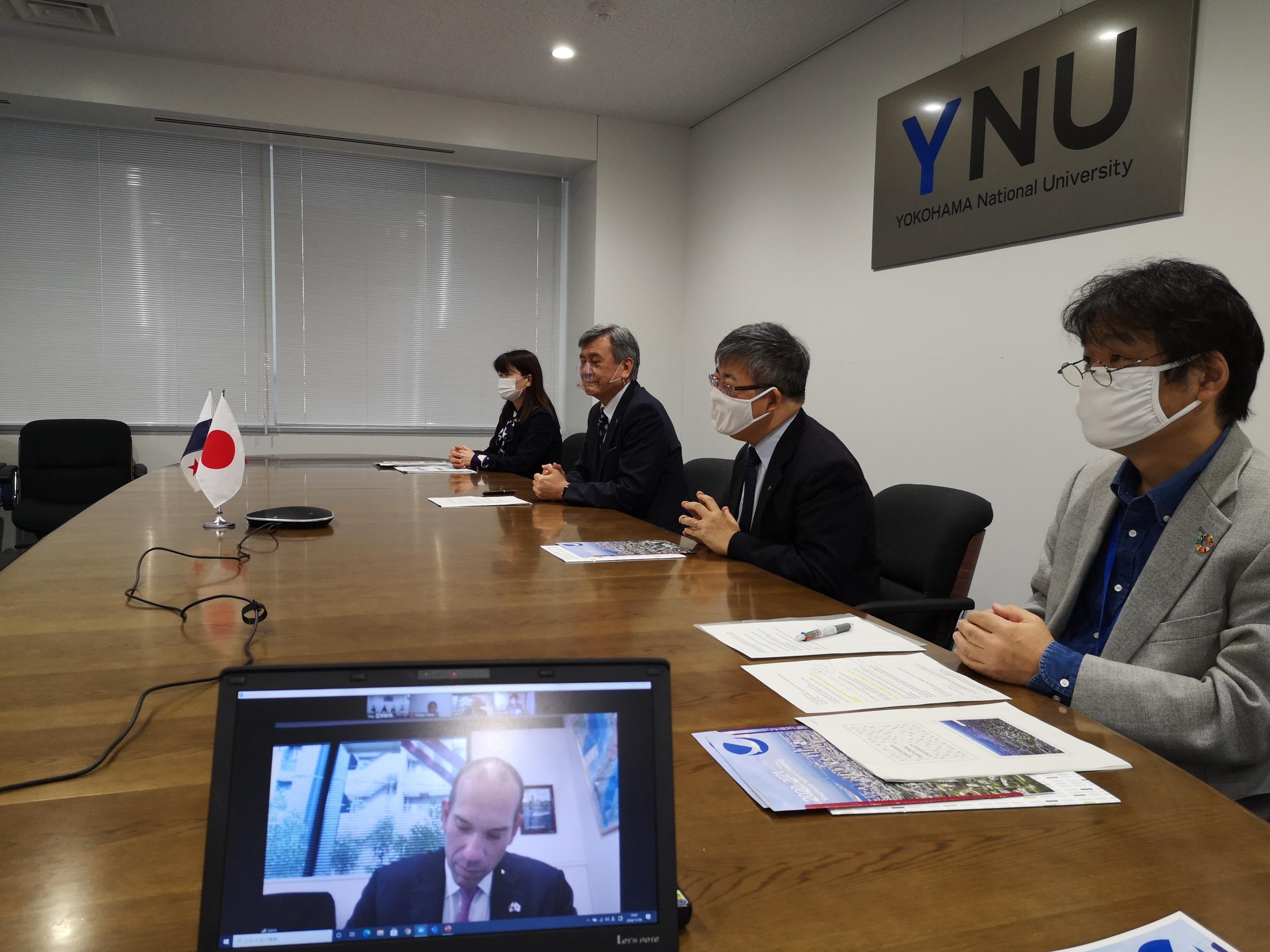 On November 9th Monday, 2020, YNU held an online meeting with the Embassy of Panama in Japan. From the embassy side, H.E. CARLOS PERE Ambassador of Panama to Japan, and Ms. NAKAMURA Fukiko, a Commercial Assistant participated. And from the YNU side, President HASEBE Yuichi, Vice President NAKAMURA Fumihiko, Professor FUJIKAKE Yoko and Associate Professor SATO Mine from the Faculty of Urban Innovation, and International Office Manager NITTA Tomoki participated.
 In the meeting, President HASEBE firstly gave a greeting and thanked for the realization of the online meeting. In response, Ambassador PERE gave a greeting and introduced Panama. Next, Vice President NAKAMURA talked about his experience going to Panama and stated to look forward to future exchanges with Panama. After that, Mr. NITTA gave about the outline of YNU, and Professor FUJIKAKE introduced the JICA Grassroot Partnership Program in Latin America-Paraguay, and it was reported that the exchange and research between the university and Latin American countries were active.
 In addition, Ambassador PERE talked about the possibility of cooperation with the university and exchanges with students in the future, and Associate Professor SATO made suggestions for students and research exchanges between Panama's higher education institutions and the university.
 Although the online meeting was a short time, it was full of excitement until the end, and it was a very meaningful time for both parties.
 Through this online meeting, the further development of exchanges with Panama is expected.