Oulu Online Program Report
Oulu Online Program Report
[Oulu Online Program Report] Learning Finnish education from a critical perspective
The Oulu Branch Office of the Yokohama National University says thank you. After it became clear last summer that due to Covid-19, international exchanges wouldn´t be possible, we made it our goal to create an online program that gives students the opportunity to interact with Finnish students, practice their English skills while learning about Finland and the Finnish education system. With the amazing help of the international strategy office of YNU and professors of YNU, we finally manage to make the vision come to life.
Between March 22nd to 26th 2021, we held a five-day "Oulu Online Collaboration Program - Taking a critical look at Finnish education" via Zoom. We started by discussing the Finnish "PISA miracle" in 2001 and then continued to discuss topics such as Finland's focus on equity, the Finnish welfare system, history or the role of teachers in Finland. Furthermore, we had the great pleasure to welcome our guest lectures Dr. Seija Jalagin who talked about the Finnish gender system, Dr. Erkki Lassila who shared his insights on differences between Japanese and Finnish schools and Ms. Emmi Seppälä, who introduced her school and shared her experiences of working as a language teacher in Finland.
During this "online trip" to Finland, the participants not only had the chance to reflect on their own educational systems in smaller groups, but also had the opportunity to interact with Finnish students. On Wednesday, we "visited" a Finnish high school in Alajärvi and joined their Japanese class where participants discussed differences between Japan and Finland with local high school students and shared their cultural knowledge. Additionally, on Friday, our participants had the chance to interview Finnish university students about various topics including music education, food education, preparatory education for immigrant students, or working life in Finland.
We received a very positive feedback from our Finnish guests who enjoyed talking to the participants and learned a lot. Therefore, we also want to say thank you to our enthusiastic students who were eager to learn about Finnish Education and Nordic life. Especially, since this was our first time creating the program, we really appreciate your participation, engagement, and perseverance s and were very happy to see that you came up with so many questions.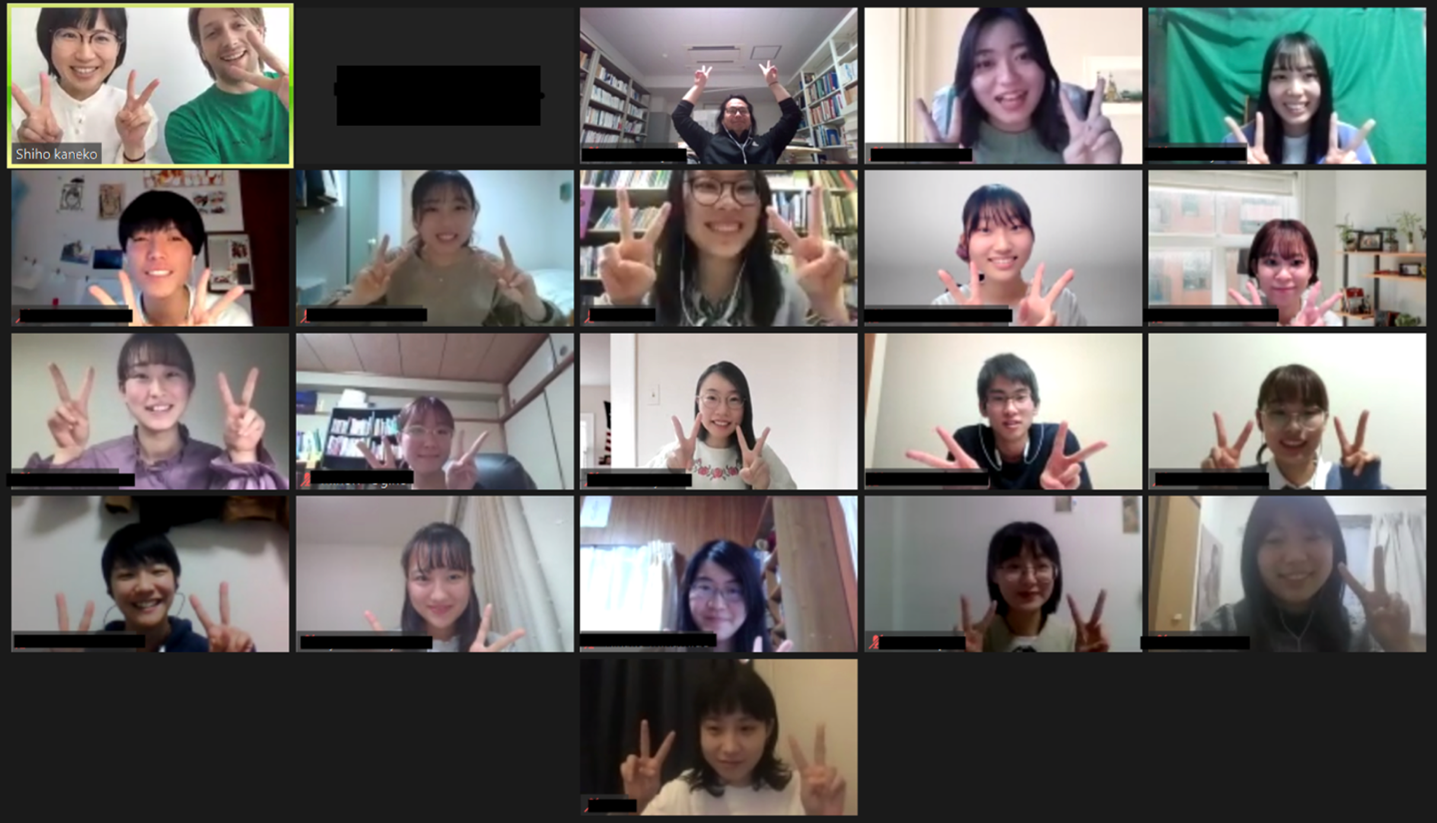 We hope that the online program shed light on practices and helped participants to gain a 'critical perspective' which may be useful for their own discipline of study as well as research. Hopefully, travelling and student exchanges will be possible again soon so that we can meet in person the next time.

(Written by YNU's Oulu branch officers in cooperation with International Strategy Organization)