Minister (Economic), Embassy of Bangladesh in Japan Paid a Courtesy Visit to YNU
Minister (Economic), Embassy of Bangladesh in Japan Paid a Courtesy Visit to YNU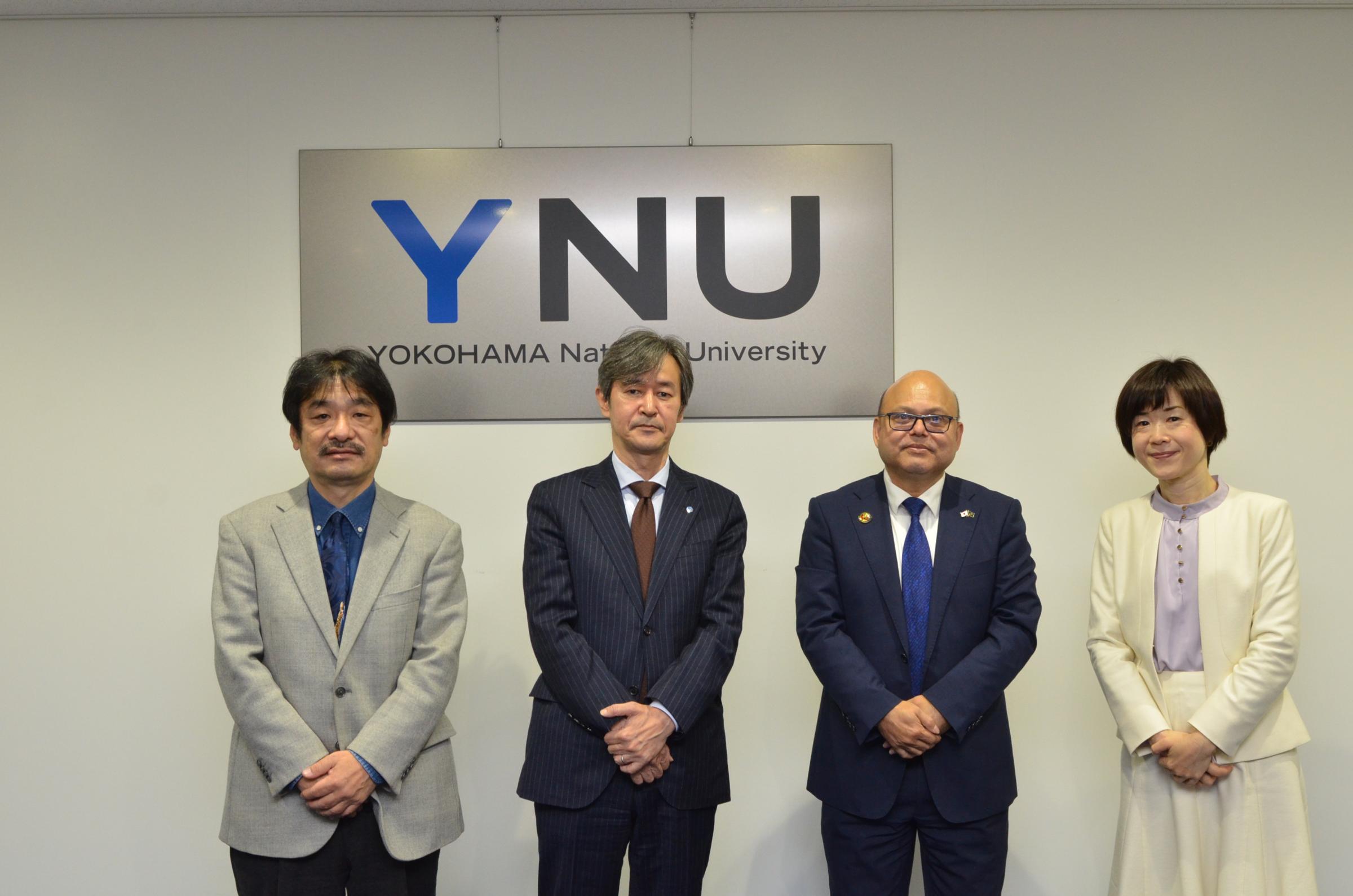 On Friday, November 26, Mr. Syed Nasir Ershad, Minister (Economic), Embassy of Bangladesh in Japan paid a courtesy visit to YNU.
The visitors were welcomed by President UMEHARA Izuru, Vice President for Global Affairs KABASHIMA Hiromi and International Office Manager NITTA Tomoki. It has been 7 months since we both met in an online meeting held in May, which led Mr. Ershad to this visit.
President UMEHARA stated welcome greetings and introduced the current conditions of international exchange activities between University of Dhaka and Bangladesh University of Engineering Technology which have an academic exchange agreement with YNU. President UMEHARA also showed how YNU had willingly accepted many researchers and students from Bangladesh such as researchers who were accepted through Follow-up Research Fellowship, as well as high school students from Sakura Science Exchange Program.
After that, Mr. Ershad introduced himself and explained a brief history of international exchanges between Japan and Bangladesh. He showed gratitude to YNU for giving him the opportunity to know many students from Bangladesh who got highly motivated for their academic achievements through a pre-meeting with them.
We expect to increase interchanges between Bangladesh and YNU in the future.