President Suzuki Made Courtesy call to Peking University
President Suzuki Made Courtesy call to Peking University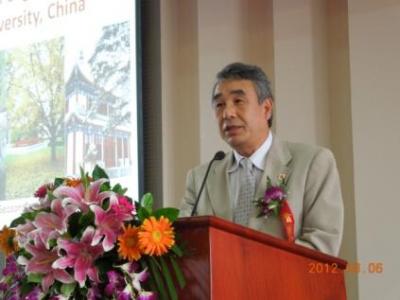 President Kunio Suzuki and his delegate from YNU visited Peking University on August 6th, 2012.
First, they attended the ceremony of "Globex 2012" program, Summer school sponsored by College of Engineering, Peking University where six YNU students from Graduate School of Environment and Information Sciences participated. This program's participants were from well-known universities of the United States, Chili, Sri Lanka, Japan, and Hong Kong; not only did they mingle with Chinese students but multinational exchanges were possible among various experiences, and those who made comments on the program praised that the program was excellent. President Suzuki gave a speech during the ceremony and recommended the participants to study abroad at YNU. At the end, certificates were handed to the participants by Dean of the College of Engineering Chen Shiyi of Peking University.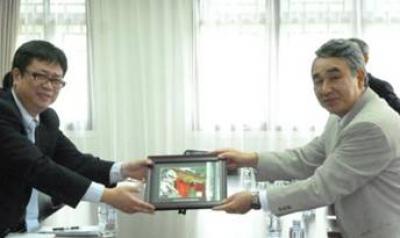 Later, the YNU party paid a courtesy visit to Vice President Li Yansong and exchanged opinions with Professor Zhang Shiqiu(College of Environmental Sciences and Engineering)and Chief of Exchange Program Office Li Hongquan about interchange between the two universities. Vice President Li wishes to examine about Joint Degree and Double Degree and there are agreements between faculties of science and engineering but would like to expand the common interest areas and extend cooperative relationship. Further, about the exchange YNU has between Shihezi University Peking University supports, they thanked YNU for showing interest.
Professor Zhang referred to the education and research in the areas of Environmental Science, Environmental Engineering, and Environmental Management at College of Urban and Environmental Sciences, and the study covers environmental air pollution and disposal of polluted water. President Suzuki mentioned that YNU put a lot of effort on integrated research, together they can work on such areas of city and environment, environment of enterprises, and more interchange is to be expected through this interview.