Dr.Yoko Fujikake has been chosen as one of the "100 Japanese People Most Respected in the World – The Talents That Move the World Across Borders" by Newsweek Japan's Special Edition
Dr.Yoko Fujikake has been chosen as one of the "100 Japanese People Most Respected in the World – The Talents That Move the World Across Borders" by Newsweek Japan's Special Edition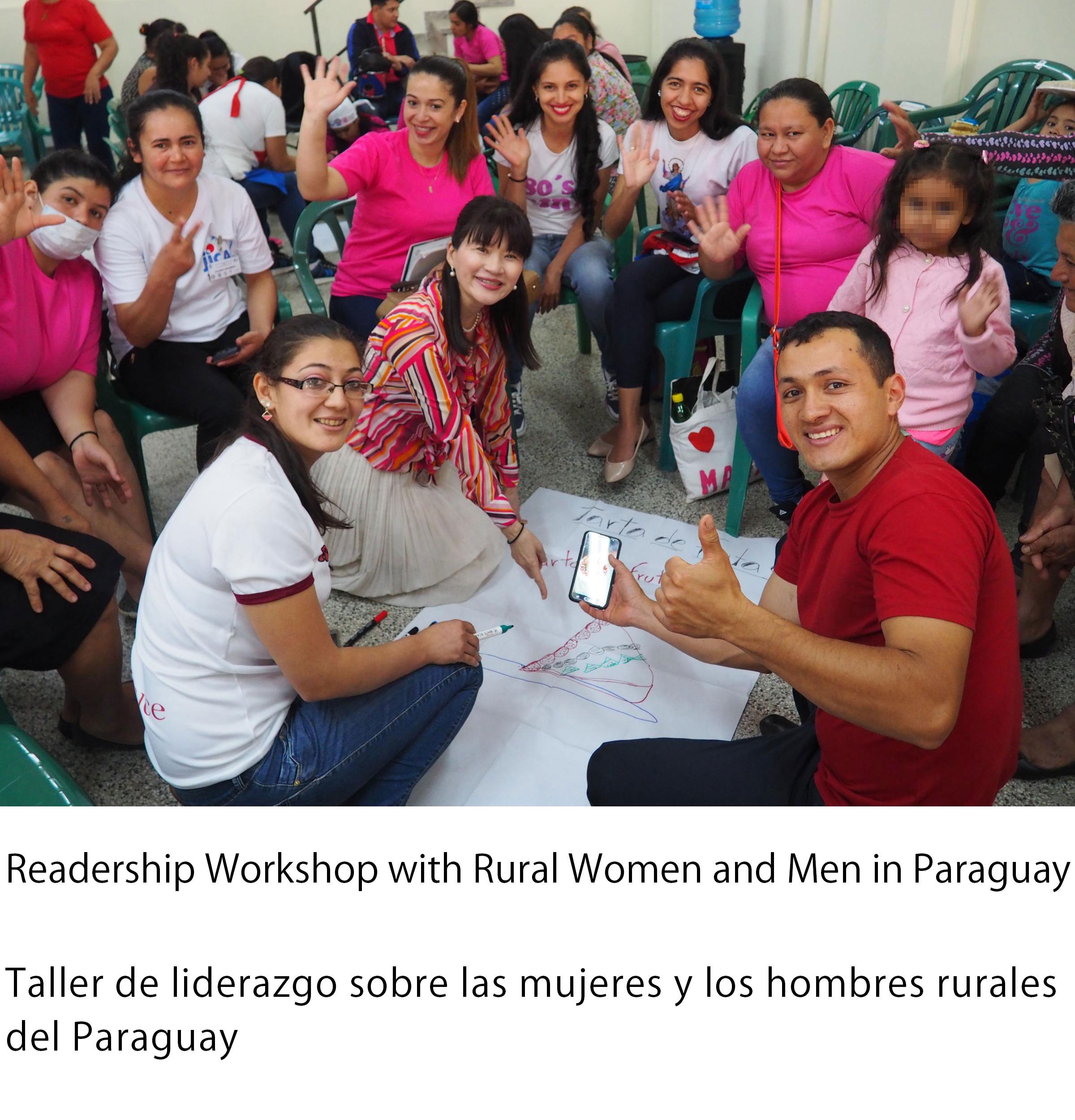 Dr. Yoko Fujikake, Dean of the College of Urban Sciences at Yokohama National University and Professor of the Institute of Urban Innovation has been chosen as one of the "100 Japanese People Most Respected in the World – The Talents That Move the World Across Borders" by Newsweek Japan's Special Edition (August 3-10 edition, published on August 3, 2021),
In recognition of her outstanding contributions to society both domestically and internationally, Dr. Fujikake has received numerous awards in the past, including the JICA President's Award, the Paraguay Senator's Award, the Paraguay House of Representatives Award, and the Japan-Paraguay Japan Friendship Federation's Gold Medal.
At Yokohama National University, Dr. Fujikake is responsible for the short visit program Travel to Paraguay, in which she utilizes action research skills and techniques to work with Japanese youth and the people of Paraguay and instructs practice-based research projects for the purpose of creating better local communities.
Click here for Dr. Yoko Fujikake's website:
Español
La Dra. Yoko Fujikake, decana de la Facultad de Ciencias Urbanas y académica de la Escuela de Postgrado de Innovación Urbana de la Universidad Nacional de Yokohama (YNU) ha sido elegida como uno de los "100 japoneses admirables del mundo - Personas sobresalientes que mueven el mundo atravesando la frontera", una edición especial de la revista Newsweek Japan.
La Dra. Yoko Fujikake se especializa en antropología cultural, antropología del desarrollo, género y desarrollo y ha venido realizando investigaciones y acciones durante 28 años en los países de Sudamérica, Africa, Asia y Oceanía.
En Paraguay, en particular, además de las investigaciones, ha venido trabajando en el "Proyecto de Mejoramiento de la Calidad de Vida de las Mujeres Rurales del Paraguay" como directora general y contribuyendo a la promoción del comercio justo en pro de las artesanas, además de apoyar en el mejoramiento de vida de los jóvenes de zonas marginales en su papel de presidenta de una organización no gubernamental.
Hasta la fecha, la Dra. Yoko Fujikake ha recibido, además, Premio del Presidente de la JICA, reconocimiento de la Cámara de Senadores de la República del Paraguay, reconocimiento de la Cámara de Diputados del mismo país, medalla de oro de la Comisión de Amistad Paraguay Japón y otros numerables reconocimientos por su contribución a la sociedad sincera dentro y fuera de su país.
Asimismo, en la Universidad Nacional de Yokohama ha venido organizando el programa de viaje con los estudiantes orientando la investigación práctica para crear una mejor comunidad con los jóvenes de Japón y el Paraguay, a través de la aplicación de la metodología de "investigación-acción".
Más detalles podrá encontrar en la página web de la Dra. Yoko Fujikake.
Programa de Socios de JICA –YNU: "Proyecto de Mejoramiento de la Calidad de Vida de las Mujeres Rurales del Paraguay"
Fundación Mitaí Mitakuñaí