President Kunio Suzuki and and His Delegate Make a Courtesy Visit to University of International Business and Economics
President Kunio Suzuki and and His Delegate Make a Courtesy Visit to University of International Business and Economics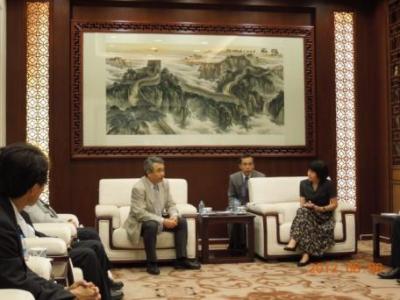 President Kunio Suzuki and the party of YNU paid a courtesy visit to University of International Business and Economics (UIBE) on August 6th, 2012.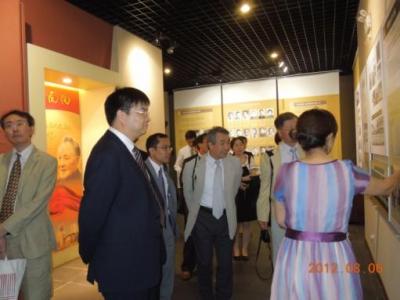 First of all, with the guide of Vice President Zhao Zhongxiu, they went on a tour of the museum of school history. It was well displayed according to the era with many pictures and resources which was very helpful in operating YNU museum.
Then, there was the courtesy call to Secretary Wang Ling and were given the school explanation. The employment rate at UIBE is higher than 90% and is very popular among the students in China especially recent years. One reason for this is that students are demanded to master another language besides English
From the YNU side, a proposal was made to start a short exchange program between the students of UIBE and of YNU. To learn some language,(English, Japanese, and Chinese) together, and they received positive replies.The meeting was interpreted by UIBE Associate Professor Liu Qingbin who is a graduate of YNU, and it went out smoothly.
At the present, the two universities have an exchange agreement at faculty level, between UIBE School of Insurance and Economics and YNU International Graduate School of Sciences. This official visit will hopefully be a good starting point to make an agreement at university level in the future.